Stand 2 – Headphone stand with cable winding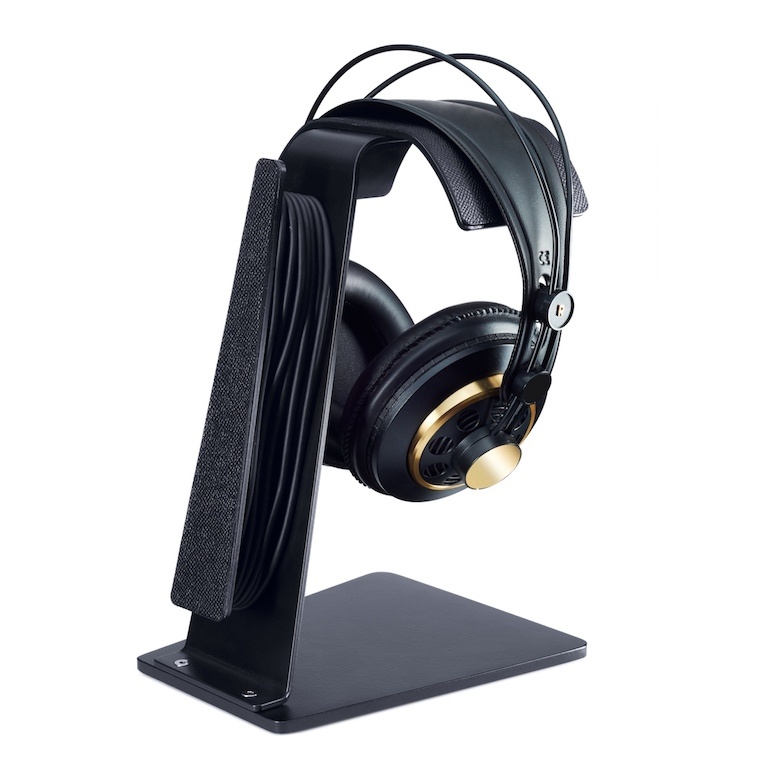 The headphone stand with cable winding! Our "Stand 2" is the innovative storage and presentation for your noble headphones. On the unique cable winding, even the wide Stax cables and the 4-pole XLR connectors are securely lifted. With the winded cable, the headphones can be transported easily, e.g. from the listening place to the shelf. The headphone capsules hang without contact and can thus optimally ventilate. The flattened shelf, covered with genuine leather, ensures the best possible ventilation of the headband. The high dead weight of more than 2 KG and the feet of 3M ensure an absolutely safe stand. The powder-coated steel construction is as timeless as it is robust.
The cable winding of the "Stand 2" puts an end to the cable salad.
The advantages of the headphone stand stand stand at a glance
back cable winding
with almost 2 KG very resistant
free-hanging headphone capsules for optimal ventilation
extremely robust in powder-coated steel
Genuine leather from European origin
optimal shape for safe collection of the headphones
patented design
responsible selection of materials
handmade in Europe
Rubber feet of 3M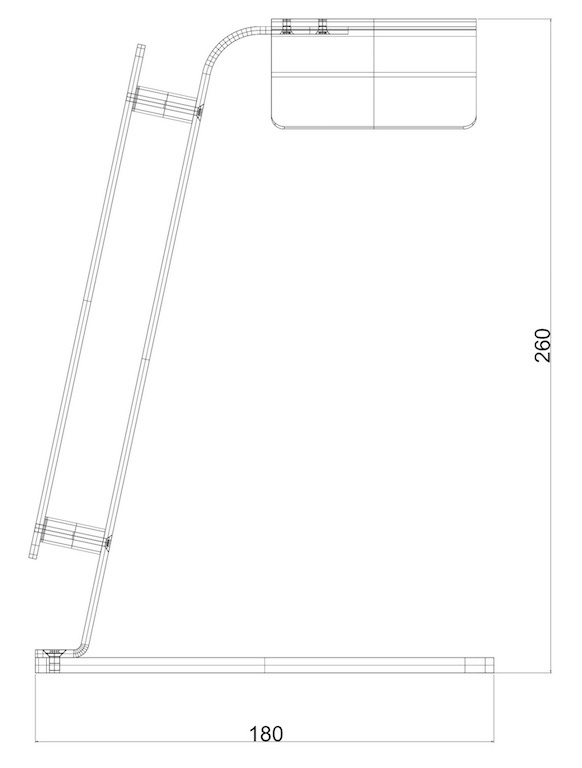 Material
powder-coated steel
Cowhide of European origin
Rubber feet of 3M™
Dimensions in mm (approx.)
Height: 260
Width: 150
Depth: 180
Weight approx. 2 KG
Design: Benjamin Meyer I Studio bemeyn I 2019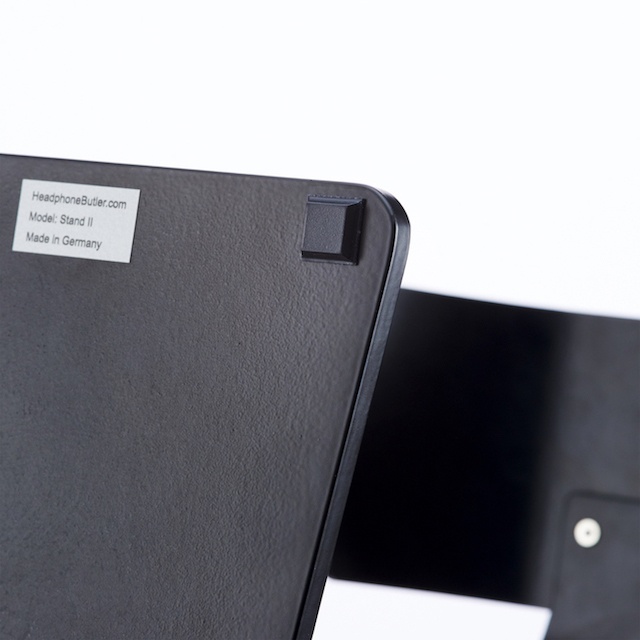 The net weight of 2 KG and the rubber feet of 3M ensure an absolutely safe stand.